Published: Monday, September 26, 2022 02:49 PM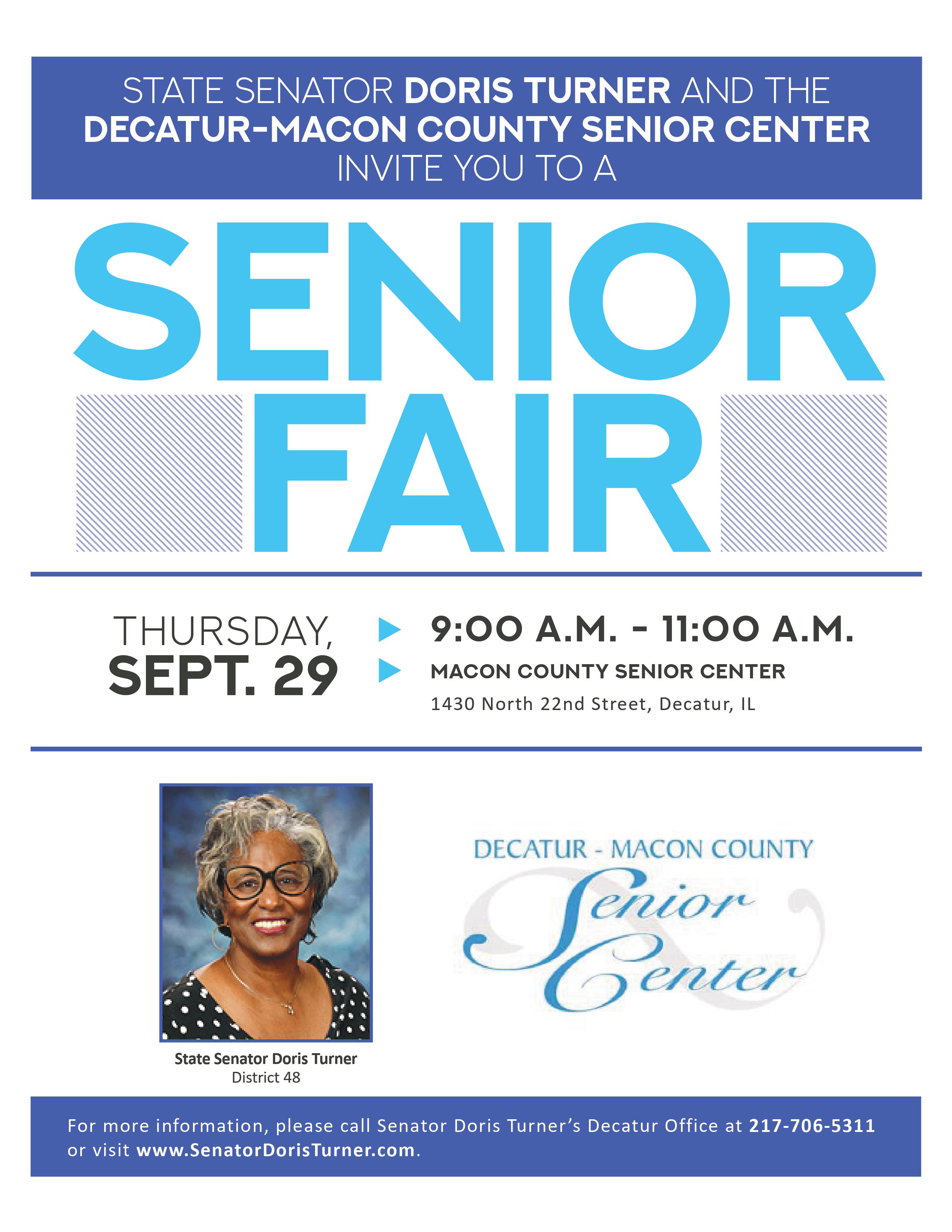 DECATUR – Area residents are invited to join State Senator Doris Turner and the Decatur-Macon County Senior Center for a senior resource fair Thursday, Sept. 29.
The event will take place from 9 to 11 a.m. at the Decatur-Macon County Senior Center located at 1430 N. 22nd St. in Decatur. It is free and open to the public.
"Our event provides seniors with a one-stop shop to learn more about available state and local resources," said Turner (D-Springfield). "This is a great opportunity to provide our neighbors with resources and information to help them stay safe, informed and healthy."
Seniors will be able to ask questions and obtain information from a variety of service and health care providers, state programs and local groups.
Category: Press Releases