Published: Monday, September 26, 2022 02:49 PM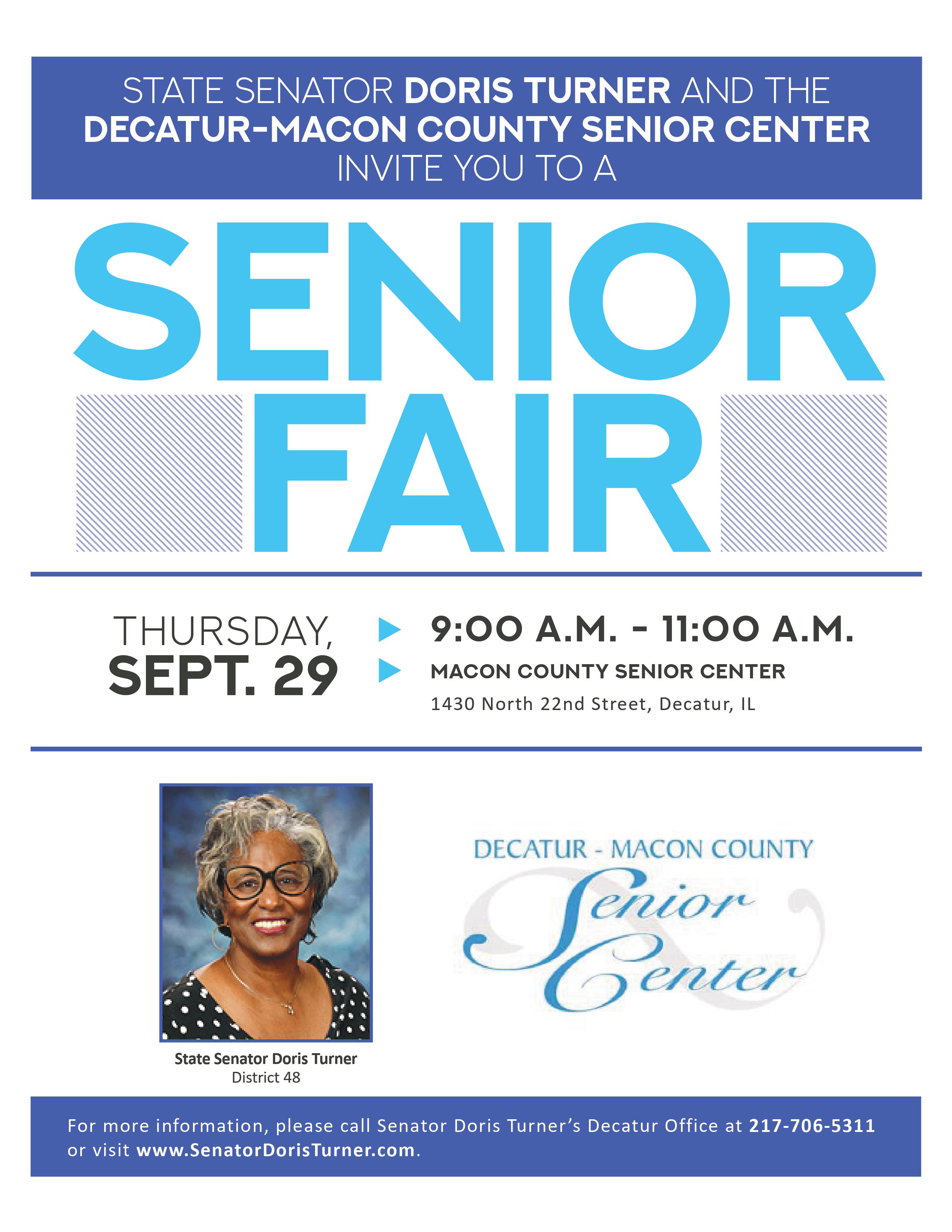 DECATUR – Area residents are invited to join State Senator Doris Turner and the Decatur-Macon County Senior Center for a senior resource fair Thursday, Sept. 29.
The event will take place from 9 to 11 a.m. at the Decatur-Macon County Senior Center located at 1430 N. 22nd St. in Decatur. It is free and open to the public.
"Our event provides seniors with a one-stop shop to learn more about available state and local resources," said Turner (D-Springfield). "This is a great opportunity to provide our neighbors with resources and information to help them stay safe, informed and healthy."
Seniors will be able to ask questions and obtain information from a variety of service and health care providers, state programs and local groups.
Walgreens will be on-site to provide flu vaccinations. Those interested should bring their insurance card or Medicare card to utilize these services, otherwise it will be $40 out-of-pocket cost.
Others organizations and vendors participating in the senior fair include:
Updated information for veterans from the Illinois Department of Veterans' Affairs
Information about unclaimed property held by the Illinois Treasurer's Office
Alzheimer's Association will provide information regarding free care and support services
Representatives from HSHS St. Mary's Hospital and Memorial Hospital to discuss and provide information on health related matters
Staff from Turner's office available to answer questions about Medicaid, state government operations and more
Turner urges residents with questions or concerns to contact her office at (217) 706-5311 or visit her legislative website at www.SenatorDorisTurner.com.
###
Category: Press Releases