Published: Tuesday, October 25, 2022 01:32 PM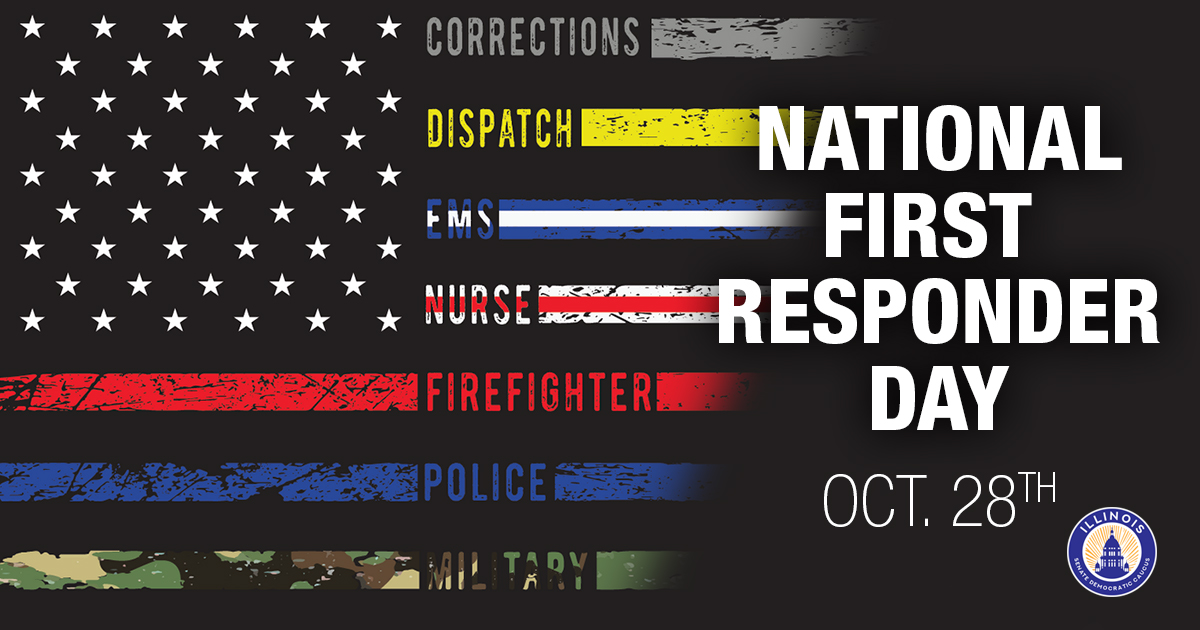 SPRINGFIELD— State Senator Doris Turner urges residents across the 48th District to show their appreciation to emergency personnel on First Responders Day, which falls on Friday, Oct. 28.
"Our first responders serve as a lifeline in our communities," said Turner (D-Springfield). "This annual holiday serves as a reminder that we must come together as a community to celebrate the sacrifices and selfless work our emergency personnel execute year-round."
This day specifically thanks 911 dispatchers, as well as firefighters, police officers, emergency medical technicians and paramedics for their commitment to Illinois public safety.
Turner reminds residents to extend gratitude to first responders and their families and to remember those lost in the line of duty.
"It is vital that we celebrate and thank these selfless heroes that work throughout the year to keep our communities safe," said Turner. "We cannot thank them enough for the work they do."
Turner urges residents to take the time on Oct. 28 to reach out to the first responders and emergency personnel in the community to thank them for their work and contributions to keeping communities across Central Illinois safe.
Category: Press Releases