Published: Thursday, September 23, 2021 10:18 AM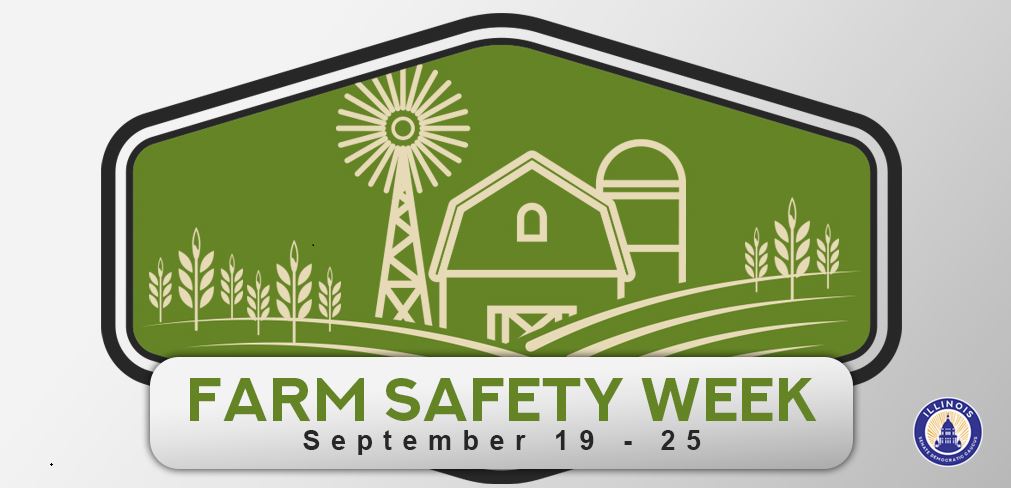 SPRINGFIELD – To highlight farm and ranch safety awareness, Senator Doris Turner (D-Springfield) is promoting 2021 National Farm Safety and Health Week.
Turner is joining the Illinois Departments of Agriculture and Labor from Sept. 19-25 to spread awareness and emphasize this year's National Farm Safety and Health Week theme: "Farm Safety Yields Real Results."
"Harvest season is a reminder of how important farmers are to Illinois' economy," Turner said. "With this being such a stressful time of year for farming operations, it's important that we increase awareness of farming hazards and prepare for emergency situations. We want farmers to return home safely to their families at the end of each day."
The latest data from the U.S. Bureau of Labor Statistics shows the agriculture sector is still the most dangerous in America. Each year the farming profession sees 573 fatalities, or about 23 deaths per 100,000 workers.
To prevent additional tragedies, it's important for agriculture workers to stay visible on the road. All agricultural vehicles using public roads must display the fluorescent orange Slow Moving Vehicle triangle, while tractors and other self-powered farm vehicles must have proper lighting.
Drivers should remember farm vehicle operators have limited visibility to the rear, and anyone passing these vehicles should use extreme caution.
A variety of resources and information will be available on the Illinois Department of Agriculture's Facebook and Twitter pages throughout the week to shed light on several farm-related topics.
Category: Press Releases