Published: Friday, August 05, 2022 01:15 PM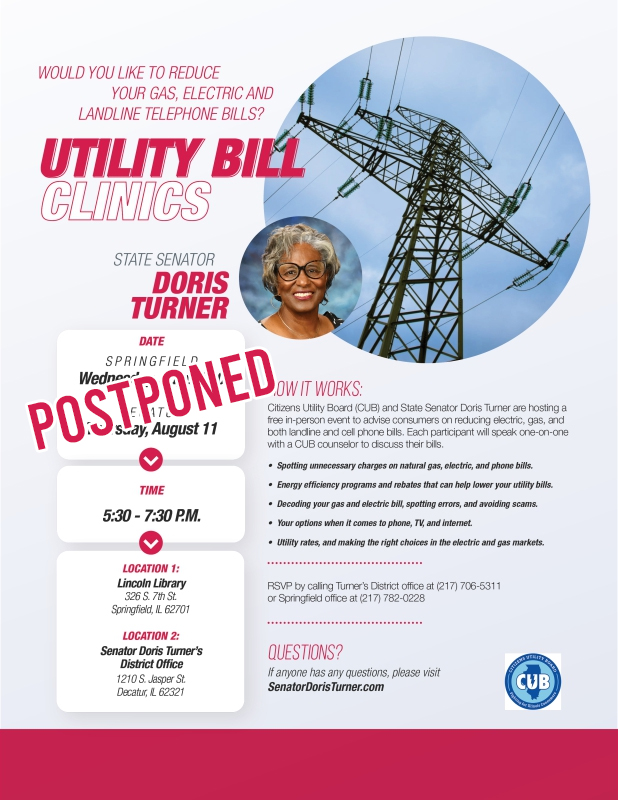 SPRINGFIELD — To help save homeowners money on rising utility bills, State Senator Doris Turner is teaming up with the Citizens Utility Board for two utility bill clinics in Springfield and Decatur.
"These free utility bill clinics will provide residents with opportunities to save money," said Turner (D-Springfield). "It is vital that government connects families with informative and useful resources."
The clinics will be held on Wednesday, Aug. 10 at the Lincoln Library, located at 326 S. 7th St. in Springfield and Thursday, Aug. 11 at Turner's Decatur Office, located at 1210 S. Jasper St. in Decatur. Both clinics will be held from 5:30 to 7:30 p.m.
Category: Press Releases